As digital product become more pervasive, finding ways for print publishing to innovate and continue to create revenue is paramount. Nochtun offers a glimpse into how a highly integrated digital and print publication might look in the future.
Much of the ideation and iteration of Nochtun was done digitally within Sketch. The iteration process was focused on subtle elements such as color and typeface.
Sonja is a 20 year old university student who is working on her degree in Video and Performance Art at The University of the Arts in Berlin. Although she studies art, she never wants to be nailed down to one thing, she loves music, art , and fashion design and considers everything connected.
CURRENT MEDIA FAVORITES
• Vice
•Dazed and Confused Magazine
• Nylon Magazine
Nochtun is a hybrid digital experience. Readers buy a copy, scan the RFID and have access to the app.
The value would come firstly from the purchase of the paper version, secondly from paid advertising inside the app, and thirdly to inform the publisher about the popularity of articles and give them never before available user data.
Nochtun is a concept for hybrid publication set in the future.
I wanted to push boundaries and rethink what's possible, and at the same time learn how to use Principle to create stunning interactive animations.
What will our designs looks like as our design tools become better and better at generating code?
What if graphic design editorial elements are also navigation?
Transitions are part of what makes Nochtun so unexpected and delightful: the surprising way elements behave as they take on different forms.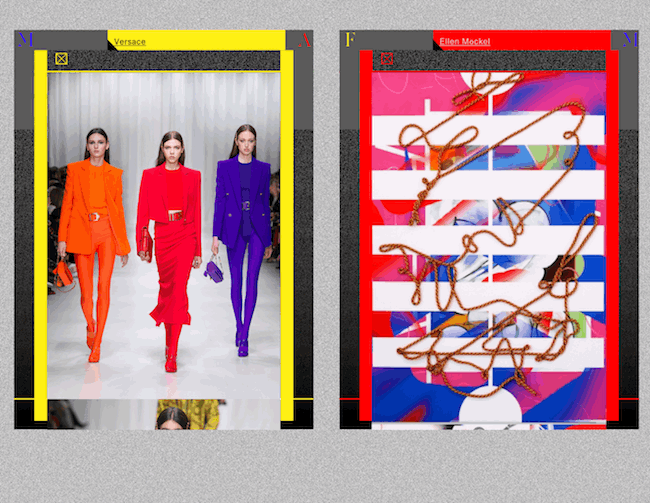 Especially within the arts, content falls between categories. In Nochtun articles can exist in more than one category (music, art, fashion) at once .